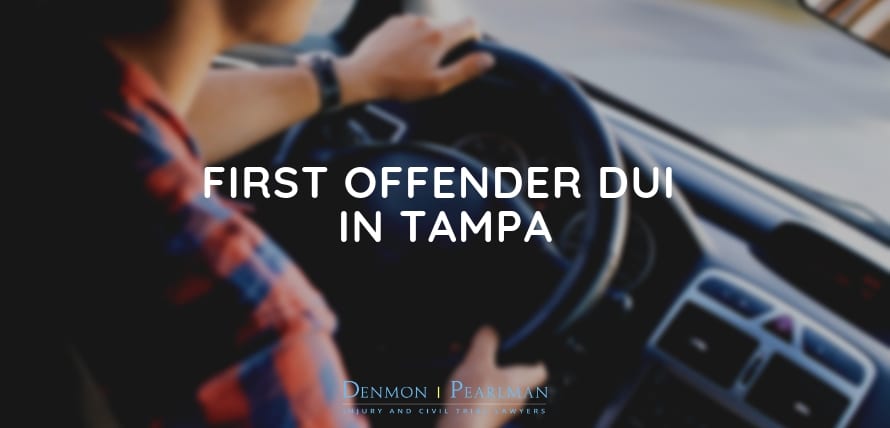 You been arrested for DUI. Booked into the Orient Road jail. Offered the chance to blow into a breath test machine.
Never been through anything like this before. This is the first time that you been arrested for a DUI.
If you been arrested by Hillsborough County Sheriff's office or Tampa Police Department officer for DUI and don't worry.
An arrest is not the same as a conviction.
In fact, for many first-time offenders it's reasonable to set a goal of having the charge reduced from a DUI to a lesser charge such as reckless driving even if the state can prove their case.
The state attorney's office in Tampa Florida has created a DUI diversionary program for first-time DUI offenders that qualify known as the reduced impairing driving recidivism initiative.
According to the state attorney about 20% of DUI cases are eligible for the new diversionary program.
The diversionary program, if you qualify is in effect a guaranteed way to make sure that you keep your record clean. Your Tampa the first offender DUI attorney will negotiate the terms and conditions with the state.
If your attorney can negotiate a withhold of adjudication on a reckless driving charge, then you might be eligible to seal your criminal record. This'll help you get rid of the mug shot that people see online. It will keep your criminal history clean. Of course, if you are wrongfully arrested in the state cannot prove the charge of DUI then your goal should be better than reduction.
In these cases, we make the goal an outright dismissal or a victory at trial.
Attorneys For 1st DUI In Tampa Fl
In every case we recommend demanding a formal review hearing within the first 10 days after your arrest.
We don't advise seeking an immediate hardship license and waving all your rights until after you spoken to us.
First and foremost, with the right fact pattern you can win your formal review hearing.
A win of your formal review will allow you to drive unrestricted going forward while your case is pending.
Second, in certain cases we want to use the formal review to take additional discovery.
Unfortunately, Tampa Florida does not allow depositions and misdemeanor DUI cases as a matter of course.
However, a formal review hearing can allow your attorney to subpoena the arresting officer to testify.
That means your attorney for your first time DUI in Tampa can gather information much like a deposition from the arresting officer.
Your goal is to win your formal review hearing. If you win the administrative suspension will be completely removed from your record.
Course your next goal is to avoid a DUI conviction in the courtroom.
Benefits Of Hiring A DUI Attorney For A First Time DUI
The right first-time offender DUI attorney can make all the difference in keeping a record clean.
In certain cases, using the states guaranteed reduction program will be beneficial. Of course, the terms and conditions including fines and costs that make up part of the program are negotiated by your attorney.
In other cases, your DUI lawyer will be able to see defenses that are fatal to the state's case.
In these cases, your DUI attorney can use motion practices to get the case completely dismissed.
If your case is completely dismissed, then you're eligible to seal and expunge your criminal record.
In other cases, the state attorney just flat wrong. The officer should not have arrested you in the first place. And as these cases where a Tampa DUI lawyer can really shine and keeping your record clean.
Drivers License Suspension After A First DUI
First-time DUI of course have serious court ramifications impacting you and your loved ones.
But even before you go to court you have to deal with the administrative consequences that are triggered by your arrest.
Most cases the arresting officer will take a driver's license and give you a citation that acts as your notice of suspension.
This notice is your temporary ten-day permit to drive. Without this notice you cannot drive.
If you don't do anything then:
If you took the breath test blew over a .08 then your driver's license will be suspended for six months with a 30-day hard suspension. A hard suspension means a 30-day period where you cannot drive no matter what.
If you refuse the blown the breath test in your driver's license will be suspended for 12 months with a 90-day hard period.
Four DUIs that occurred after July 1, 2013, with no other priors, you can sometimes avoid the hard suspension entirely by waiving your right to have a formal review hearing within the 10 days after the arrest. The problem with this is that you'll never be able to test the administrative suspension that will remain on your driver's license for the next 75 years. So, I you absolutely want to discuss the facts of your case with an attorney before you decide whether to waive your formal review hearing.
Minimum Mandatory Penalties For Your First DUI Conviction In Hillsborough County Florida
the unfortunate part about DUI convictions is that there are certain penalties that the court must impose. That's why the idea of reducing a charge is so enticing. Absent a DUI conviction then there won't be any requirement for the judge to have to impose certain sanctions. That means all the rest of your sanctions can be negotiated by your attorney.
If you do enter a plea of guilty or no contest to a first-time DUI in Tampa Florida, then you may face:
Jail: For first-time DUI the court can send you up to six months or 180 days in the Hillsborough County jail. There are certain times when the court can order an enhanced penalty that weighed include up to nine months in jail for first DUI. This is if there is a minor in the car with you or if you have a blood or breath alcohol reading that is a .15 or higher.
Probation: the court can send you up to 12 months of probation. The total amount of penalty for any incarceration plus probation cannot exceed 12 months. Therefore, if the court sentenced you to 30 days in jail than the maximum probationary period that you would have would be 11 months.
Community Service: there is a requirement of a minimum of 50 hours of community service. Most judges will allow you to buy out any number of your community service hours at a rate of 10 bucks an hour. Therefore, if you have 50 hours of community service the right judge will allow you to buy that out by adding a $500 fine to any other fines that you have in your case.
Driver's License Revocation: There is at least a six months driver license suspension associated with the DUI conviction. There are avenues to take that will allow you to continue driving on a hardship license. You will need to have completed DUI school and substance abuse evaluation and treatment before eligible.
Ignition Interlock: on a first time DUI the judge is not required to have you install an ignition interlock device unless your blood alcohol reading was .15 or higher or if there is a kid in the vehicle.
Our DUI Attorneys For First Time Offender Tampa Cases
We are proud to have some of the most experienced trial hardened DUI attorneys in the Tampa Bay area. Our lead attorney Lee Perlman has tried more DUI trials in the last six years than any other DUI attorney in the Tampa area the beauty of this is he's able to leverage his experience and reputation with the state attorney's office to get the best possible deals for his first-time offender clients in other words his past trial experience Actually leads to a less likely chance that his clients end up in trial.
Our main Tampa office is located on Armenia Avenue about five minutes north of 275 and just south of Hillsborough Avenue. We offer free consultations in our Tampa office as well as our other Tampa Bay locations in St. Petersburg, New Port Richey, and Bradenton.